emily summers
emily summers
(13 july / london)
Biography of emily summers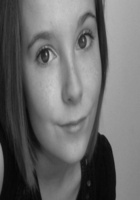 Hey I emily, I have always enjoyed writing and i have actually started a book! I love to write poems to express my own feelings. I hope you enjoy the few poems I have submitted, i love running as well as writing.
Many thanks for your support! I also go on the following websites:
www.everypoet.net
www.gotpoetry.com
www.paintedperfectly.com
although they are not nearly as good as this website!
Dilemna (I Need Help)
This boy he really likes me,
I don't know what to do,
its s great dilemna,
and now i have to choose,
do i want the one who wants me?
Or do i risk it all?
I am free to choose but for whom will i fall?
Our friendship is so special,
and i don't want it to end,