Farag Afify
Farag Afify
(March 15,1960 / Cairo, Egypt)
Biography of Farag Afify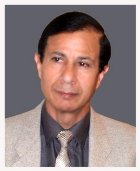 Farag M. Afify (BenAzouz) , Egyptian in Kuwait, Member of International Society of Poets (ISP) , International Library of Poetry (ILP) , USA. Abyat Poetry Society, Kuwait. Egypt-India Friendship Association, Al-Sawy Culture Wheel, Poets and Songs Writers, Egypt.

Received Poet Fellowship Offer from Nobel House, London, on October 2007.

I wrote my first English Poem on 1997, and it was published on 2000 in Al-Hadaf Kuwaiti Weekly Newspapers, Kuwait. I received my First International Awards "Outstanding Achievement of Poetry" and "Editor's Pin" on 2005 from International Society of Poets.

Created my personal homepage benazouz.tk on 2000 to include published Arabic and English Poetry all over the net; blogs, websites, communities, poetry societies, forums, ….etc.

I like reading/writing/sharing poetry, photography, traveling and music.

Farag Afify's Works:

Internatonal Library of Poetry offered me to print my first book.
Farag Afify Poems
Theater
Today, we're together Tomorrow, we're apart As Cinema.. as the Theater, An End for the Start
Practical Woman
"To do or not to do", her daily instruction I should always obey, to avoid reaction She believes I'll remain in a weak construction Wants to be retained in her falling section
All poems of Farag Afify »
Share your comments »
Theater
Today, we're together
Tomorrow, we're apart
As Cinema.. as the Theater,
An End for the Start

Thanks to God for Life
To work.. earn and learn
Pray.. to keep Survive
Happiness to reach and Yearn

Surely, you're assigned
For a role to achieve a goal
Unless you've that mind
You need to heal your soul