Francis Brabazon
Biography of Francis Brabazon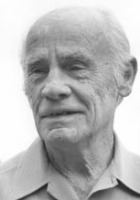 Francis Brabazon was an Australian poet and a member of Meher Baba's mandali.

Brabazon was born in London, but moved to Australia with his family when he was still a boy. At the age of 21, Francis Brabazon embarked on a quest to discover the relationship between beauty and truth. He studied music and painting and finally found his niche in poetry. In the 1940s, Brabazon became interested in Eastern spirituality and soon became a student of the Australian Sufi leader Baron Friedrich von Frankenberg.

With the death of his Sufi teacher in 1950, Brabazon became the head of one part of the split Sufi Movement in Australia. He met Meher Baba on a trip to America in 1952 and later described Baba as "the very personification of truth and the very embodiment of beauty." After returning to Australia, Francis and a party of helpers managed to complete "Beacon Hill house" near Sydney in time for Baba's first visit to Australia in August 1956. It was later renamed "Meher House".

Avatar's Abode

The idea to establish a place dedicated to Meher Baba in Queensland grew out of a letter from Meher Baba's sister and disciple, Mani Irani. On the 11th January 1958, she wrote to Bill Le Page and the Australian group of followers, indicating that Meher Baba wished to give his Sahavas, company, in Australia at one place only, and that Baba would "like Queensland if the climate is good during June, and if the place is practical." Previously over the years Bill Le Page and Francis Brabazon had discussed setting up a permanent centre north of Sydney and had explored New South Wales in Le Page's car several times, the longest trip was 350 miles north, during which they slept under the stars by night. Now they looked to Queensland. In 1958 using money willed by the Australian Sufi leader Baron Von Frankenburg Brabazon bought a Pineapple farm on Kiel Mountain, Woombye, Queensland to host Meher Baba on his second visit in 1958. Meher Baba's telegramed approval of the site. While he was there, Meher Baba named the area Avatar's Abode and said it would become a place of world pilgrimage.

Francis Brabazon lived in India for ten years with Meher Baba from 1959 to 1969. After returning to Australia he resided at Avatar's Abode until he passed. Francis' grave is on Avatar's Abode overlooking the ocean.

Francis Brabazon's Works:

Early Poems, Luxton & Hooper for Beacon Hill, Sydney, n.d.
7 Stars to Morning, Designed and produced by Edwards & Shaw (Sydney) for Morgan's Bookshop, 1956
Cantos of Wandering, Beacon Hill Press, 1957
Singing Threshold, Beacon Hill Press, Sydney, 1958
Stay With God: A statement in illusion on Reality, Edwards & Shaw (Sydney) for Garuda Books, Woombye, Queensland, 1959. Meher House Publication, Bombay, 1977. New Humanity Books, Melbourne, 1990 (ISBN 0949191078)
Let Us the People Sing, Published by: Meherjee A. Karkaria, India, 1962
The East West Gathering, Sydney: Meher House, 1963
The Word at World's End, John F. Kennedy University Press, Berkeley, 1971
Journey With God, Sheriar Press, Myrtle Beach, 1971
Three Talks of Meher Baba, Meher Era Publications, 1971
In Dust I Sing, Beguine Library, Berkeley, 1974
Four and Twenty Blackbirds, Sheriar Foundation, Myrtle Beach, 1975
The Silent Word, Meher Baba Foundation, Australia, 1978
The Golden Book of Praise, Awakener Press, 1982
This page is based on the copyrighted Wikipedia Francis Brabazon; it is used under the Creative Commons Attribution-ShareAlike 3.0 Unported License. You may redistribute it, verbatim or modified, providing that you comply with the terms of the CC-BY-SA.
People
People are man and man is people.

Their bones are the structure of the Universe.

Their tongues are the harps of the stars.

Their hearts are nets which can capture God...