Frank Pittman
Biography of Frank Pittman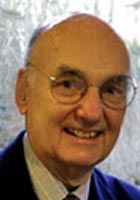 Frank Smith Pittman, III, M.D. (born 1935) was an American psychiatrist and author. He wrote a regular column, "Ask Dr. Frank", which used to appear in Psychology Today.

During his lifetime, he was a "widely quoted author" of Man Enough: Fathers, Sons and the Search for Masculinity and Private Lies: Infidelity and Betrayal of Intimacy. He was also author of books Grow Up!: How Taking Responsibility Can Make You a Happy Adult, and Turning Points: Treating Families in Transition and Crisis.

Dr. Pittman practiced out of Atlanta, Georgia, where he was active as a psychiatrist and family therapist from 1962 until his death in 2012. Both of Dr. Pittman's daughters are psychologists.

Infidelity was a central focus of Dr. Pittman's work.