Gamaliel Bradford
Biography of Gamaliel Bradford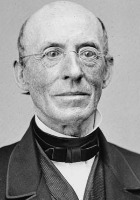 Gamaliel Bradford was an American biographer, critic, poet, and dramatist. Born in Boston, Massachusetts, the sixth of seven men called Gamaliel Bradford in unbroken succession, of whom the first, Gamaliel Bradford, was a great-grandson of Governor William Bradford of the Plymouth Colony.

Bradford attended Harvard University briefly with the class of 1886, then continued his education with a private tutor, but is said to have been educated "mainly by ill-health and a vagrant imagination. As an adult, Bradford lived in Wellesley, Massachusetts. The building and student newspaper for the Wellesley High School (where Sylvia Plath received her secondary school education) are named after Gamaliel Bradford.

In his day Bradford was regarded as the "Dean of American Biographers. He is acknowledged as the American pioneer of the psychographic form of written biographies, after the style developed by Lytton Strachey. Despite suffering poor health during most of his life, Bradford wrote 114 biographies over a period of 20 years.

Gamaliel Bradford's Works:

A Pageant of Life (poetry)
A Prophet of Joy (poetry)
Shadow Verses (poetry)
Unmade in Heaven (drama)
Lee, the American
American Portraits, 1875-1900
Union Portraits
Confederate Portraits, 1914
Portraits of Women
Portraits of American Women
Saints and Sinners
A Naturalist of Souls: Studies in Psychography
Life and I (autobiography)
Elizabethan Women
This page is based on the copyrighted Wikipedia Gamaliel Bradford; it is used under the Creative Commons Attribution-ShareAlike 3.0 Unported License. You may redistribute it, verbatim or modified, providing that you comply with the terms of the CC-BY-SA.
Exit God
Of old our father's God was real,
Something they almost saw,
Which kept them to a stern ideal
And scourged them into awe.

They walked the narrow path of right
Most vigilantly well,
Because they feared eternal night
And boiling depths of Hell.