Henry Charles Beeching
Biography of Henry Charles Beeching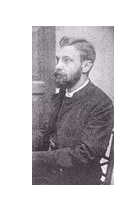 Henry Charles Beeching (15 May 1859 – 1919) was an English clergyman, author and poet. He was educated at the City of London School and at Balliol College, Oxford. He took holy orders in 1882, and began work in a Liverpool parish. He later became Dean of Norwich. He gave the Clark Lecture in 1900 on The history of lyrical poetry in England. He wrote a book on Francis Atterbury.
Prayers
GOD who created me
Nimble and light of limb,
In three elements free,
To run, to ride, to swim:
Not when the sense is dim,
But now from the heart of joy,
I would remember Him:
Take the thanks of a boy.