Herbert Asquith
Biography of Herbert Asquith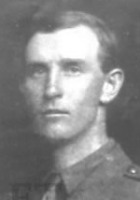 Herbert Asquith was an English poet, novelist and lawyer.

Biography

He was the second son of H. H. Asquith, British Prime Minister — with whom he is frequently confused — and younger brother of Raymond Asquith. His wife Lady Cynthia Asquith, whom he married in 1910, the daughter of Hugo Richard Charteris, 11th Earl of Wemyss (1857–1937), was also a writer.

Asquith was greatly affected by his service with the Royal Artillery in World War I. His poems include "The Volunteer" and "The Fallen Subaltern", the latter being a tribute to fallen soldiers. His books include "Roon" and "Young Orland".

Herbert Asquith's Works:

Roon
Young Orland
This page is based on the copyrighted Wikipedia Herbert Asquith; it is used under the Creative Commons Attribution-ShareAlike 3.0 Unported License. You may redistribute it, verbatim or modified, providing that you comply with the terms of the CC-BY-SA.
War's Cataract
In this red havoc of the patient earth,
Though higher yet the tide of battle rise,
Now has the hero cast away disguise,
And out of ruin splendour comes to birth.
This is the field where Death and Honour meet,
And all the lesser company are low:
Pale Loveliness has left her mirror now
And walks the Court of Pain with silent feet.