Herbert Asquith
Biography of Herbert Asquith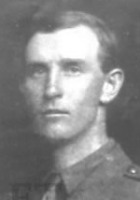 Herbert Asquith was an English poet, novelist and lawyer.

Biography

He was the second son of H. H. Asquith, British Prime Minister — with whom he is frequently confused — and younger brother of Raymond Asquith. His wife Lady Cynthia Asquith, whom he married in 1910, the daughter of Hugo Richard Charteris, 11th Earl of Wemyss (1857–1937), was also a writer.

Asquith was greatly affected by his service with the Royal Artillery in World War I. His poems include "The Volunteer" and "The Fallen Subaltern", the latter being a tribute to fallen soldiers. His books include "Roon" and "Young Orland".

Herbert Asquith's Works:

Roon
Young Orland
This page is based on the copyrighted Wikipedia Herbert Asquith; it is used under the Creative Commons Attribution-ShareAlike 3.0 Unported License. You may redistribute it, verbatim or modified, providing that you comply with the terms of the CC-BY-SA.
The Fallen Subaltern
The starshells float above, the bayonets glisten;
We bear our fallen friend without a sound;
Below the waiting legions lie and listen
To us, who march upon their burial-ground.

Wound in the flag of England, here we lay him;
The guns will flash and thunder o'er the grave;
What other winding sheet should now array him,
What other music should salute the brave?