Herbert Asquith
Biography of Herbert Asquith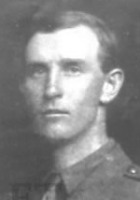 Herbert Asquith was an English poet, novelist and lawyer.

Biography

He was the second son of H. H. Asquith, British Prime Minister — with whom he is frequently confused — and younger brother of Raymond Asquith. His wife Lady Cynthia Asquith, whom he married in 1910, the daughter of Hugo Richard Charteris, 11th Earl of Wemyss (1857–1937), was also a writer.

Asquith was greatly affected by his service with the Royal Artillery in World War I. His poems include "The Volunteer" and "The Fallen Subaltern", the latter being a tribute to fallen soldiers. His books include "Roon" and "Young Orland".

Herbert Asquith's Works:

Roon
Young Orland
This page is based on the copyrighted Wikipedia Herbert Asquith; it is used under the Creative Commons Attribution-ShareAlike 3.0 Unported License. You may redistribute it, verbatim or modified, providing that you comply with the terms of the CC-BY-SA.
The Frowning Cliff
The sea has a laugh
And the cliff a frown;
For the laugh of the sea is wearing him down.

Lipping and lapping
Frown as he may,
The laughing sea
Will eat him away;

Knees and body,
And tawny head,
He'll smile at last
On a golden bed.