Jaana Coon
Jaana Coon
(02-25)
Biography of Jaana Coon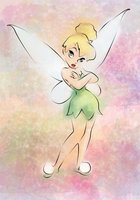 I am the eldest of 3 kids to wonderful parents. I have lived most of my life in Colorado. I am currently living in Aurora. I have been going on and off to College. I want to be a Cosmetologist. I love to write and to pour my heart and soul into each piece I write. I am working on a book.
Oblivious
Day after long dreadful day,
I come home and quietly
put on my mask
so they don't worry.

I have a fake smile
plastered on my face,
and yet they don't even
notice a difference from a real and a fake.