Jaana Coon
Jaana Coon
(02-25)
Biography of Jaana Coon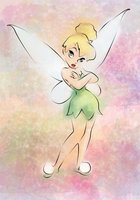 I am the eldest of 3 kids to wonderful parents. I have lived most of my life in Colorado. I am currently living in Aurora. I have been going on and off to College. I want to be a Cosmetologist. I love to write and to pour my heart and soul into each piece I write. I am working on a book.
Our Love
Every touch and kiss,
every sigh and long look in your eyes,
I feel my love for you
grow stronger and deeper.

You make my heart flutter,
my breath is taken away from me,
everything around me blurs
and all that is left is you!