Jack Gilbert
Biography of Jack Gilbert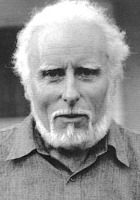 Jack Gilbert was an American poet.

Biography

Born and raised in Pittsburgh, Pennsylvania, U.S.'s neighborhood of East Liberty, he attended Peabody High School then worked as a door-to-door salesman, an exterminator, and a steelworker. He graduated from the University of Pittsburgh, where he and his classmate Gerald Stern developed a serious interest in poetry and writing.

His work is distinguished by simple lyricism and straightforward clarity of tone. Though his first book of poetry (Views of Jeopardy, 1962) was quickly recognized and Gilbert himself made into something of a media darling, he retreated from his earlier activity in the San Francisco poetry scene (where he participated in Jack Spicer's Poetry as Magic workshop) and moved to Europe, touring from country to country while living on a Guggenheim Fellowship. Nearly the whole of his career after the publication of his first book of poetry is marked by what he has described in interviews as a self-imposed isolation— which some have considered to be a spiritual quest to describe his alienation from mainstream American culture, and others have dismissed as little more than an extended period as a "professional houseguest" living off of wealthy American literary admirers. Subsequent books of poetry have been few and far between. He continued to write, however, and between books has occasionally contributed to The American Poetry Review, Genesis West, The Quarterly, Poetry, Ironwood, The Kenyon Review, and The New Yorker.

He was a close friend of the poet Linda Gregg who was once his student and to whom he was married for six years. He was also married to Michiko Nogami (a language instructor based in San Francisco, now deceased, about whom he has written many of his poems). He was also in a significant long term relationship with the Beat poet Laura Ulewicz during the fifties in San Francisco. Gilbert died on November 13, 2012 in Berkeley, California.

Awards

1962 Yale Series of Younger Poets Competition for 'Views of Jeopardy
1962 nomination for the Pulitzer Prize for Poetry for 'Views of Jeopardy
Guggenheim Fellowship
Lannan Literary Award for Poetry
Fellowship from the National Endowment for the Arts.
1982 American Book Award
1982 National Book Critics Circle Award
1983 Stanley Kunitz Prize for Monolithos
1983 the American Poetry Review Prize for Monolithos
1983 finalist for the Pulitzer Prize for Poetry
2005 National Book Critics Circle Award for Refusing Heaven

Jack Gilbert's Works:

Views of Jeopardy (1962)
Monolithos (1984)
Kochan (1984), A limited edition chapbook of nine poems, two of which were later republished in The Great Fires: Poems 1982-1992; seven of the poems have not been otherwise published, including "Nights and Four Thousand Mornings," the longest poem Gilbert has published
The Great Fires: Poems 1982-1992 (1994)
Refusing Heaven (2005)
Tough Heaven: Poems of Pittsburgh (2006)
Transgressions: Selected Poems (UK, 2006)
The Dance Most of All (2009)
Collected Poems (2012)

Novels

Co-authored with Jean Maclean and published by Olympia Press under the pseudonym Tor Kung:
My Mother Taught Me (1964)
Forever Ecstasy (1968)
This page is based on the copyrighted Wikipedia Jack Gilbert; it is used under the Creative Commons Attribution-ShareAlike 3.0 Unported License. You may redistribute it, verbatim or modified, providing that you comply with the terms of the CC-BY-SA.
Tear It Down
We find out the heart only by dismantling what
the heart knows. By redefining the morning,
we find a morning that comes just after darkness.
We can break through marriage into marriage.
By insisting on love we spoil it, get beyond
affection and wade mouth-deep into love.
We must unlearn the constellations to see the stars.
But going back toward childhood will not help.
The village is not better than Pittsburgh.