Biography of Jacob Steendam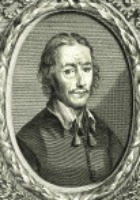 Jacob Steendam was a Dutch poet and a minister. He collaborated with Pieter Corneliszoon Plockhoy.

Biography

Already as a young man Steendam served the West India Company. In 1641 he went to Gold Coast and had an affair with a local woman. In 1649 he remarried in Amsterdam. He came to the colony of New Amsterdam about 1650, and stayed there till 1662, when he returned to Holland. During his residence in the Dutch settlement, he owned farms at Amersfort and Mespath, a house and lot on what is now Pearl Street, and another on Broadway. He lost his fortune when the English took over Manhattan. He left Nieuw Nederland and in 1665 he made a voyage to Batavia with his wife, where he died as the manager of the orphanage.

In the late 19th century, the little that was known of Jacob Steendam was due to the research of Henry Cruse Murphy, who, when he was United States minister to The Hague, discovered some poems written by Steendam on New Amsterdam, and had them printed with an English version in the same metre. Murphy's book is entitled Jacob Steendam noch vaster. A Memoir of the First Poet in New Netherlands, with his Poems descriptive of the Colony (The Hague, 1861). The titles of the two poems are "Complaint of New Amsterdam, in New Netherlands, to her Mother, of her Beginning, Growth, and Present Condition," and "The Praise of New Netherlands: Spurring Verses to the Lovers of the Colony and Brothership to be established on the South River of New Netherland. Pieter Corneliszoon Plockhoy, of Ziereckzee."
This page is based on the copyrighted Wikipedia Jacob Steendam; it is used under the Creative Commons Attribution-ShareAlike 3.0 Unported License. You may redistribute it, verbatim or modified, providing that you comply with the terms of the CC-BY-SA.
Jacob Steendam Poems
"You poor, who know not how your living to obtain;
You affluent, who seek in mind to be content;
Choose you New Netherland, which no one shall disdain;
Before you time and stregth here fruitlessly are spent.
I'm a grandchild of the Gods
Who on th' Amstel have abodes;
Whence their orders forth are sent
Swift for aid and punishment.