James S.
Biography of James S.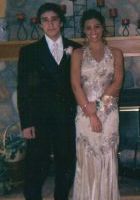 Just a kid trying to find out 'why? '.
I'm just trying to get my feet wet and try out writing on my own. I've done an huge amount of thinking since I lost what I thought i never would.. I thought, my true love. And sometimes my thinking takes on some pattern so i like to write it down and share. Honest comments are a must, i would greatly appreciate any tips, help, any comments, ect ect. Thanks
Far Too Deep
Always thought I was lucky
Havin' you holding on, when your blue
But now that things are yucky
Not so sure that was always true

Remember when we thought
We were so much better?
Then those who faught
And we had never?