Jasmine Thompson
Jasmine Thompson
(12-20-1993 / Alone forever)
Biography of Jasmine Thompson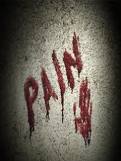 I have been abused and used so many times by people who say they love me. I will never know what true love is because of them. I have a lot of anger built up towards my birth parents, my brother, my mom, and myself that one little wrong word from someone sends me into a spiral of wrong decisions. I figured out how to cut in 9th grade and had almost achieved death a month afterwards. If you ever saw me you would be trying to figure out how such a loving, kind, and caring girl could be that destructive towards herself, well its not hard. At the age of 5 I knew i wasn't perfect n that i would never be perfect. I was constantly reminded of my fatness and my weirdness. Being born cross eyed and adopted brings a lot of stereotypes. Between the ages of 5 to 12 i was emotionally abused by my first love. But that was not a big thing for me since whenever I went home I was abused anyways. After the age of 12 i left love alone, but my brother taught me things I hadn't known. Like lying, cutting corners in chores, and being unreliable. I continued down this sprial for years and am still suffering from the consequences of my actions. About a year and a half later, I gave love another try it didnt last long nor have many relationships after that. I learned to build a barrier around my heart. I hardly let people in. Then this year came. So many problems. Boyfriend has a way of abusing me through saying he'l kill himself if I leave so I try not to. And when I finally got tired of my moms hurtful words and looks and was going to end it all. I met some friends who helped me. They understand what I'm going through and why I want to die somedays. I hate putting this burden on them..............................................
This brings me to my poetry. My poetry is sweet, morbid, disturbing, and filled with emotions; because that is what I feel.I write poetry to get my views and opinions expressed into the world. To get my lifestory out in the open and show other abuse victims to not be afraid.

I'm not anymore.
What Happened
What happened to love?
It just disappeared.

What happened to hope?
it's no where near.

What happened to you
being here with me?

What happened to love,
what happened to me?