Jayden Yoon
Jayden Yoon
(20/03/1997 / Kota Kinabalu, Sabah, Malaysia)
Biography of Jayden Yoon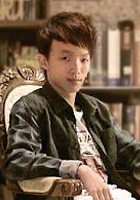 Jayden Yoon Zeng Khai, born March 20,1997, is a Malaysian artist, graphic designer and musician. Yoon was born in Kota Kinabalu, Sabah, Malaysia to parents Jeffery Yoon Yoo Nam and Wendy Low Yuet Yee. He has three siblings which include Jacob Yoon Zeng Yew, Joseph Yoon Zeng Keong and Jaclyn Yoon-Hogan. Yoon has won awards such as Malaysia's Top Online Voted Award 2013 and Malaysia's Top 2nd Young Artist Silver Award 2014.

Yoon's passion for art began while he was attending kindergarten, his teacher spotted his talent and suggested that he participated in an art competition. He ended up winning to the shock of parents, who then began encouraging him to take various art lessons to further his talent. Despite the various lessons, Yoon felt that his talent was being underestimated and decided to improve on his own. After that, Yoon participated in hundreds of art competitions, both local and international and won most of them. In addition to his talent for art, Yoon also discovered that he has multiple other talents including acting, computers, graphic design, songwriting, singing, dancing and beat-boxing.

Yoon's parents had always loved listening to classical music and he was often exposed to it as a child. His family encouraged singing, which Jayden loved doing from a young age. Yoon's interest in piano sparked at the age of nine when his older brothers begun having piano lessons at home. Noticing his interest his older brothers taught him how to play Fur Elise on the piano and quickly realised he was a natural. Today Yoon sings and composes his own music using the piano. Noticing his talent his mother entered him into the Vilma Tampus Piano Competition. Yoon was up against children who had been playing for years, while Yoon had no music sheets and had never taken any proper piano lessons. He ended up winning the competition and that encouraged him to pursue his talent even more. Yoon has hundreds of self-produced music tracks and wishes to have them recorded by established recording companies in the near future.
Expiry
Some have called me sadness,
Others letting go.
Some have called me gentleman
Or where the daisies grow.

Some have called me sleep,
Others simply weep.
Some have called me home
Or are doomed to ever roam.

To me I am but me,
As simple as can be,
And those that try to plea -
Oh what a sight to see!