Je'free Y .
Biography of Je'free Y .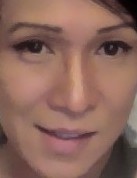 Je'free is a poet, an artist, and a visionary
who is passionate in inspiring readers
to become better people via poetry.

Youtube Channel: JefreeJefree

Other Poetry Link: PoetryPoem.com/Jefree

Je'free Y .'s Works:

SELF-PUBLISHED BOOKS:

1st: Je'free Poem Selections (1995-2006)
2nd: The Sophomore Collection (July-Dec 2006)
3rd: 3rd-Dimensional (Jan-Mar 2007)
4th: 4K: Four of a Kind (Apr-Aug 2007)
5th: 5th Element (Aug-Dec 2007)
6th: Connexion-6 (Jan-July 2008)
7th: 7th Gig! (Aug-Nov 2008)
Greatest Hits 1: Je'free Poetry Essentials (1995-2009)
8th: Unreleased Poems Restored (1995-2009)
9th: Stardom: A Story In Poems (Dec 2009)
10th: Year 2010: The 10th Booklet (Apr 2010)
11th: Virtues (June 2010)
12th: Poetic Episodes (Aug 2010)
13th: Good Read (Nov 2010)
Greatest Hits 2: DIG IT! : Je'free Poetry Selections 1995-2010 (2011)
Savage Circle
As I tread on a road of brown, crispy leaves,
The evening sun shifts poles with the moon,
Through the unstable hierarchy of the heavens.

I become a witness to how the past links to the present
That connects to the unknown future,
Evoking me to mention in my soliloquy
How everything, how everyone
Connects into one entity.