Jeff Gangwer
Jeff Gangwer
(September 23,1984 / Hood River, Oregon)
Biography of Jeff Gangwer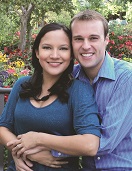 Jeff Gangwer grew up in Parkdale, Keizer, Woodburn, and Salem, Oregon. He majored in English Education and minored in American Government Education. In 2011, he began teaching English Language Arts. He enjoys movies, music, audiobooks, and stand-up comedy. He also enjoys hiking, paintball, road running, shotgun shooting, and tennis. He lives in Utah with his lovely wife, Rebeca.
The Ride
Are you like me?

Do you enjoy the ride?

Which part of the ride is your favorite?

Do you most enjoy the slow buildup of the climb...?

Or do you most enjoy the heart-stopping exhilaration of the fall...?

What do you enjoy most?

Are you like me......?