John Anderson
John Anderson
(Detroit)
Biography of John Anderson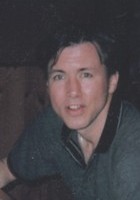 A Purpose and a Place

How did I come to be a poet? How did I come to find the very light which shines in my soul, and teach it to speak? All people, we first need to understand, have poetry. Whether it shows in a political sermon to friends, negotiating with your woman, or helping an elderly neighbor with his groceries, those tiny lights find their way out one way or another, and I started writing them down.

I'm the middle child in a close-knit family of nine. We were raised in Detroit, in a loving, Catholic, Mom and Dad household that wasn't all that long ago in years, but many times seems like a different century. We were so close in age that when my oldest sister was in the first grade she had five younger brothers and sisters. It was a different era; a distant past in family upbringing becoming all too rare nowadays; for we not only lived together, but even ate dinner together also.

Many of my siblings stood out academically and athletically in both grade and high school and I, not quite ready to get on the treadmill called life, became good at another skill; just getting by.

I�ve always been artistic; always a kid with empty cardboard boxes, scotch tape and string, putting together one contraption or another. As a young boy and fledgling writer, I was editor of the family newspaper. The price of doing business, however, was great, as anyone old enough to have a nickel was also old enough to be an employee. In fact, the only paying customers were my parents. But a true artist isn't motivated by money as much as by interpreting and fulfilling that tiny light within, and seeing where it leads them. And my road to interpreting that light happened when it was shining the brightest.

That little light within us, that tiny whisper of emotion, contradiction, and inspiration was always in there, but the patience and ability to find it was not. I was busy doing the things that a lot of adults, especially ones who don't know what they want to be when they grow up, do. Among them was a sales career. I wasn�t a passionate believer in any of the products I peddled, but I was a passionate believer in eating daily and paying the rent, which helped me find success at what I did. A career fulfillment which was difficult to see the light through, because its only reward was based on dollar signs.

This all changed one clear spring day as I totaled my car, job, my legal ability to drive, and the attached self-esteem that a life, even if you haven�t chosen it, brings. A car accident caused by my juvenile diabetes that was a wake-up call, and an accident that ended my life as I knew it, but opened up a new one that would give me the time to harness that light and find answers in it. Answers that I needed for survival.

It was an accident, in hindsight, that I thank the Lord for, as if I ran into the Holy Grail instead of a parked car. And while recovering, a second chance to work for the life I wanted, instead of the life I fell into. It was an opportunity to listen to that light.

I discovered a hope bred from hard work, solitude, and desperation. A different hope than the one I had only known before that was like the scratch off part of a lottery ticket.

It was a new fulfillment in life from working low paying jobs, even for an artist, within walking distance of my home. When your ability to pay for material things is poor, your ability to pay attention to the little things that fulfill you gets better. Survival inspires the light within to speak louder, and I wrote it down.

The poets who have inspired me most include Audin and Frost, and how they unfolded such complete thoughts to me as if their brain were in mine. I also attempt to capture mood in free verse.

I�ve written several books or near books, as most writers do, with several manuscripts with untold chapters waiting for a new angle, a different breath, a different lighthouse to follow. The accident that gave me the freedom to write inspired my second book; 'Tales of an unemployed, diabetic, single guy, ' as my accident was caused by low blood sugar. And that little light within that shined greatly during those days continued after that book, looking for a different target.

It's safe to say my third book, 'Precious Life, ' was from a different light than the one used by poetry, and although it came from the same inside, it may've been closer to the armpit area.

Perhaps I was too drained from writing my true-life story. Maybe I was just looking for something other than me to write about that was just as critical. The year was 2004, and it was hard to concentrate on anything but the Presidential elections, our country at war, and the double-talk, dirty tricks, and hatred our politicians espoused to each other during a time their citizens needed some sense of family, sincerity, and honesty. It made me realize that America, if they actually allowed Congressmen to see the front lines of war, would be undefeatable. They are, ironically, brilliant destroyers. And their backhanded and deceitful ability to be destructive would keep casualties on our side at a minimum. What a shame they are such cowards! Not to mention that their tactics probably wouldn't be allowed by the UN (ha ha) .

Living through such hatred bureaucrats wish to infect their citizenry with made me want to immunize myself. It gave birth to my third book; 'Precious Life', a political satire about a Liberal movie star who becomes President, then quickly turns into a Republican while the now unemployed Republicans turn into Democrats. Writing it allowed me to live in a pseudo reality during the election. It allowed me to feel relief in how very much everyone is the same. I used these blow hards for both inspiration and characters.

Using them for this purpose allowed me to give thanks for the good, real people the world does have, and see how many people, once infected with power, lose that light within that directs them.

I truly felt like a millionaire.

John Anderson's Works:

Tales of an unemployed, diabetic, single guy

Precious Life

Tales of a single guy
Love And Best Friends
In the islands of tables of a dark, crowded bar,
a girlfriend and I would meet.
After a while she sat down with some truth-
and left me alone to think.

There was no hope in her kindred heart,
of a future for us together.
Despite the island that we shared-
Our reality couldn't be forever.