John Brooks Wheelwright
Biography of John Brooks Wheelwright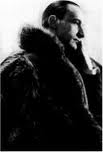 John Brooks Wheelwright was an American poet from a Boston Brahmin background. He belonged to the poetic avant garde of the 1930s and was a Marxist, a founder-member of the Trotskyist Socialist Workers Party in the United States. He was bisexual.

Wheelwright was descended from the 17th-century clergyman John Wheelwright on his father's side and the 18th-century Massachusetts governor John Brooks on his mother's side. He studied at Harvard University and at Massachusetts Institute of Technology before practising as an architect in Boston. He was editor of the magazine Poetry for a Dime

John Brooks Wheelwright's Works:

A History of the New England Poetry Club, 1932.
Rock and Shell: Poems 1923-1933, 1933.
Mirrors of Venus: A Novel in Sonnets, 1914-1938, 1938.
Political Self-Portrait, 1940
Selected Poems, 1941.
Collected Poems, ed. Alvin H. Rosenfeld, 1972.
This page is based on the copyrighted Wikipedia John Brooks Wheelwright; it is used under the Creative Commons Attribution-ShareAlike 3.0 Unported License. You may redistribute it, verbatim or modified, providing that you comply with the terms of the CC-BY-SA.
John Brooks Wheelwright Poems
Winter
Rocks cleft and turned to dust reveal
cleft shells to be as stone; and cricket skulls
in powdered light give your quick, analytic mandate:
Un-think these things. Gun-roused at dusk
a cock'll bugle 'Kyrie.' Get the geometry of event.
When your lungs failed at war
my mother pulse of dividends revived.
Other theorems of Truth; of Beauty, other corollary!