Biography of JOSE MURGUIA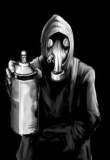 I LOVE 2 WRITE POETRY A PIECE OF ART A WAY TO EXPRESS YOUR FEELINGS AND EMOTIONS A PLACE TO LET LOOSE THE INNER BEAUTY OF POETRY IS THAT U CAN WRITE ABOUT ANITHING AND IT CAN STILL BE CONSIDERED ART! ..

JOSE MURGUIA's Works:

none at the time....but hope to have a book out very soon tittled (the art of poetry vol.1) stay in touch and ill keep you informed thank you all for the support.
Good Vs. Evil.
when i close my eyes at night,
the war i just begun to fight,
visions of lights disappear,
and nightmares reapear,
shribling with fear,
that my screams no one will hear,
and all do god is near,
the devil is right here.

Copyright ©2009 Jose Murguia