Khalil Hawi
Biography of Khalil Hawi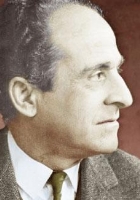 Khalil Hawi grew up in Shwayr, Lebanon. He studied philosophy and Arabic at the American University of Beirut, where he received a bachelor of arts in 1951 and a master of arts in 1955. After teaching for a few years, he obtained a scholarship to enroll at Cambridge University, in England, where he was awarded his Ph.D. in 1959. He then became a professor of Arabic literature at the American University in Beirut. Within a few years, he established himself as one of the leading avant-garde poets in the Arab world. His poetry relies heavily on symbols and metaphors and images, and it frequently has political and social overtones.

An Arab nationalist at heart, he repeatedly expressed his sense of shame and rage at the loss of Palestine in 1948 and at subsequent Arab defeats at the hands of Israel. He was very critical of Arab regimes for their demonstrated lack of pan-Arab solidarity, and he denounced the hedonism, materialism, and corruption that prevailed in Beirut before the civil war broke out. More generally, he lamented what he saw as the Arab world's political and cultural decay, and he expressed deep pessimism about the possibility of a true Arab cultural and political revival. His deeply felt feelings of frustration and powerlessness at the decline of Arab society and culture and at the Arab world's impotence on the international scene are shared by an entire generation of Arab intellectuals confronted with political authoritarianism and the failure of attempts at Arab unity, as well as persistent and costly inter-Arab rivalries.

After 1975, Khalil Hawi experienced the desperation felt by all Lebanese who had to watch their country's slow descent into chaos, internal disintegration, and manipulation by outside powers. He was outraged by Lebanon's inability to stand up to the Israeli army when the latter invaded on 3 June 1982, and he deeply resented the other Arab governments' silence about the Israeli invasion. He committed suicide on 6 June 1982.
The Magi In Europe
O Magi of the East, did you continue?
Did you follow the ocean flood and
civilization to the new lands?
Did you find what god reveals himself now
again in the cave? Come. The road starts here.
The star shines here. And here again
provisions for your travel.
Let the star of the adventurous lead
you to Paris where you can try the doors