Lars Blichfeldt
Lars Blichfeldt
(3105-1977 / Denmark)
Biography of Lars Blichfeldt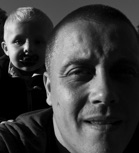 Where i went to school, you had to agree with the teacher. If you didn't agree you knew nothing about poetry.
Every single word had its very own meaning witch only the teacher knew the answer to. After this introduction, i never did investigate poetry any further.

Then one day on a social media app called periscope i randomly stumbled over an Irish poet called Paul O'mahony.
In 2 month he changed my view on poetry completely.
He inspired me to try writing poetry myself.

I have no experience in writing and i know nothing about rules or grammar.
But it gives me great pleasure to write.
So start writing people, no matter what level you start at, i think you will love it.
And hey...we can't all be walt whitman anyway.