Lesley Taylor
Lesley Taylor
(Santa Maria, California)
Biography of Lesley Taylor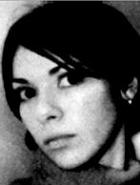 Lesley Taylor has been writing poetry for 6 years, and is continually modifying her style. She currently writes a lot of freeverse and unrhymed poetry. Her work is typically discussing views on morality and life from a Christian standpoint.

Lesley lives in Massachusetts and enjoys reading Cummings, Dickinson, Whitman, Neruda, and Poe. She intends to pursue a career as an English teacher.
An Almost Goodbye
Frosty fingers intertwine
elaborate lace, peering eyes
and what is this I feel inside?
what darkness is amiss?

heart so pallid, moon so cold
stars extinguished-black as coal
and what is this I feel inside
what final frigid kiss?