Biography of Linda I. Weischedel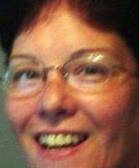 I love to read and write poetry.
I especially enjoy reading 'ordinary' people's work
as in, those who write from their heart.

Famous poets are their work are nice to read,
but the talents of an ordinary person's work fascinates me far much more.

I have been writing poems since 3rd grade,
they weren't the greatest, but to me they were! LOL

I just love to rhyme words together.
I absolutely love to sing,
when I say I sing all the time,
that is what I do, all day! LOL

I enjoy putting the lyrics to the songs I write.
It is such a good feeling when someone takes the time to tell me that they can honestly relate to the poems, and the lyrics I write.
It may sound kinda corny,
but it feels like part stardom, within my soul.

I've have been channeling my thoughts and emotions thru poetry for a very long while now.

It's very good for my mind, heart, and soul.
It truly helps me cope and get thru the
hardships in my life.
Thank you for taking the time to read a little bit about Linda.

Linda I. Weischedel's Works:

I'd love to have a book published.
Maybe...someday? ?
Linda I. Weischedel Poems
Time 4 Us 2 Gain Peace
Seeing the inner beauty that lies within,
seeing the goodness in one another is where we should
all begin,
judging because of the color of one's skin,
well to me that is an out right total sin.
None of us live the same exact way,
so because of this there has to be a price to pay?

I may not talk like you,