Louis Borgo
Louis Borgo
[Holy06] (1-6-88 / Unknown)
Biography of Louis Borgo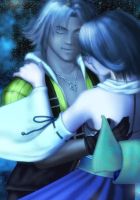 Louis A. Borgo III: ou can found me on TWITTER. I was a member of Academy Of Poets (2011-2016) . Wrote six best sellers of novels of poetry. I have close to around 350 poems. My Poetry focus around Communication as a over all theme for poetry also when speaking on the topic love. Love has several definition elements as well as dimension of the topic. Research it to the fullest to understand the concepts of my poems. Also I have wrote close to 31 more or less Quotes.

When all said Video Games is my passion.
Truth Be Told Truth To Be Known Hold True.
Holy06 " Next Level Gamer" .

Louis Borgo's Works:

Can Found Me On Twitter

To Palp A Vow Of Silence 7/31/14

Utilitarianism A Man 8/28/15

Is This The Season For Love 12/24/15

Sacred Love 6/05/16

Memoirs Of Self Reflect 1/03/17

Chaos Legion Knights 3/3/17

Tell You A Story Tell You A Struggle TBA
Water Falls
'I need it cold' (how cold) , so cold that i can't feel my neck caps! ! ! ,
I need it so cold i forget this touch of a feeling.
Like the tracks of a huskie sparkling of crystal, clear so clear of a mountain i need it cold! ! ! ,
Like hand of a shuttle, settle free, empty barrels, like the softest place on earth.... of dropp of rain on the back of the porch....
'Honey Im Home'
'I need it cold'
But how cold is cold...