Luna Moon
Biography of Luna Moon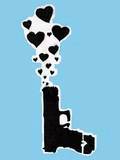 My name is Luna, and I love music. It's my whole life. But with loving music, I came to love words. I so often sit in my room with the radio turned all the way up and let words just drip from my pen. I never thought I was much of a poet, until I tried to write some. Now I can't stop. Poetry is like a drug to me now, I'll always keep it with me. I hope everyone enjoys reading my poems as much as I enjoyed writing them. Thank you.
Where Is The Light?
Man of the Night,
Oh Man of the Night
Please show me mercy
For there is no light.
I cannot see,
The world has dissapeared
My heart has frozen up with fear.
Where is your wife?
Pale Goddess of the Moon.