Luna Moon
Biography of Luna Moon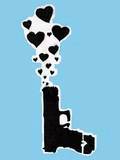 My name is Luna, and I love music. It's my whole life. But with loving music, I came to love words. I so often sit in my room with the radio turned all the way up and let words just drip from my pen. I never thought I was much of a poet, until I tried to write some. Now I can't stop. Poetry is like a drug to me now, I'll always keep it with me. I hope everyone enjoys reading my poems as much as I enjoyed writing them. Thank you.
The White Tower
There once was a White Tower,
Who's owner was a queen of great power.
Locked inside the grandiose Tower,
Was a girl who's hair was bright like a sunflower.
All the land over which the Tower did cower,
She was sentenced to watch,
Forever in the White Tower.