Lyfe Tymme
Lyfe Tymme
[Hawaiian Poison Poet] (Ogun)
Biography of Lyfe Tymme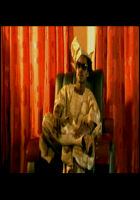 Yeah! Am so simple....had B.A in Philosophy but choose to follow my dream as a Producer/Artist(musician) , A Poet been what I am, am in search of my better half...am real as existence.
From the stables of Premium Beatz here comes Sykolodyne! the eccentric indigenous Rapper/Singer who's referred to as the originator of Hip Fuji from the heart of Lagos Nigeria, West Africa.
A Day Or Two Around You.
A day or two around u
Makes me feel there's nothin close 2 blue
Even if I had to wait on a queue 4 ur love
The thought of lovin' me
Always make me want more of you.