MAHTAB BANGALEE
Biography of MAHTAB BANGALEE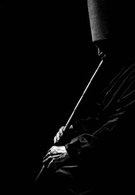 MAHTAB BANGALEE, the JUNOON, is from Fatickchari, Chattogram Bangladesh. He is not a poet although sometimes he writes for knowing himself. Basically, he is a reader of the world's poetry.

Foundation of his writings- SELF DISCOVERY, HUMANITY, LOVE FOR ALL

EDUCATION: - POST GRADUATION

He is the BEING of inspiration by the PHILOSOPHY of-
1. SOCRATES
2. The Greatest Philanthropic PROPHET MUHAMMAD (PBUH)
3. SAHAS TABRIZI and JALALUDDIN RUMI
4. SULTAN BAHU
5. BULLEH SHAH
6. FAKIR LALON SAIJI
7. WALT WHITMAN
8. The greatest holy spiritual king of the entire universe HAZRAT KEBLA BABA AHMADULLAH MAIZVANDARI and BABA GULAMUR RAHMAN MAIZVANDARI
9. SAI BABA
10. The Greatest Philanthropic saint MOTHER TERESSA


NOTE on his writings: -

Although your thorn bleeds me, yet, I give you ROSE. Because I love you.

I cannot bear the sword to kill you in those of my hands I've carried flowers because I love you and this I'm, the love for you.
This you are my life, my universe, and my GOD.

I sow a seed of ROSE into the pure soil of my heart for everything and everyone. This world is full of verities colors. I need every single color. By these colors, I want to dye me. I want to spread the seed of ROSE over all the world. Every petal of this ROSE will carry PEACE and FRAGRANCE of LOVE for everyone.
For You
Everything is sparking within You
For You all the solar part is shimmering
I, the faded glory is nothing else but Your mercy
All my glittering is not gold but for You
I can scintillate around me with love