Marc Jampole
Biography of Marc Jampole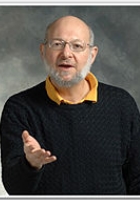 Marc Jampole (born July 24, 1950) is an American poet, public relations executive, former television news reporter and political blogger.
Marc Jampole was born in New York City and graduated high school at age 16. He graduated from the University of Wisconsin–Milwaukee summa cum laude and received the outstanding student scholarship. Jampole then received a Master of Arts from the University of Washington and conducted independent research at the University of Berlin, Germany on a Fulbright Fellowship.
In the 1970s, Jampole taught French and German language and literature and filmmaking at the University of Washington. He also made several avant-garde films that were shown at a number of independent film festivals.