Margie Cronin
Biography of Margie Cronin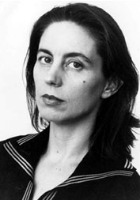 Margie Cronin, who writes under the name MTC Cronin, was born in Merriwa, New South Wales, in 1963, and grew up at Caloundra, on Queensland's Sunshine Coast. Following school she went on to the University of Queensland, studying Arts/Law, with a double major in political science. She has also studied at the University of New South Wales, the University of Technology, Sydney, and the University of Sydney. Through most of the 1990s she worked in the field of law, but during this time she also began to establish herself as a poet. More recently, she taught creative writing at the University of Technology, Sydney, and worked on a doctoral thesis exploring the intersections of law and literature. She currently lives on an organic farm in Maleny, Queensland, with her partner and three children.

Cronin began publishing her poetry in the early 1990s, and her work has since appeared in a wide range of Australian and international poetry magazines and literary journals. She published her first collection, Zoetrope: We See Us Moving, in 1995, and has gone on to publish a dozen further collections, in Australia, the UK and the USA. A prolific poet, she has worked within lyric traditions as well as in the prose poem, and in more innovative forms such as that of her long poem More or Less Than 1–100, which won the Victorian Premier's C. J. Dennis Prize for Poetry (2005) and the South Australian Festival Award for Innovation in Writing (2006). She has also published a volume of critical essays based on her doctoral work, Squeezing Desire Through a Sieve: Micro Essays on Judgement and Justice (2009).

Margie Cronin's Works:

Poetry

Zoetrope: We see us moving (Five Islands, 1995)
the world beyond the fig (Five Islands, 1998)
Everything Holy (Balcones International Press, 1998)
Mischief-Birds (Vagabond Press, 1999)
Bestseller (Vagabond Press, 2001)
Talking to Neruda's Questions (Vagabond Press, 2001)
My Lover's Back (UQP, 2002)
The Confetti Stone and other poems (Picaro Press, 2002)
beautiful, unfinished (Salt, 2003)
1-100 (Shearsman, 2004)
The Flower, the Thing (UQP, 2006)
Our Life is a Box. / Prayers Without a God (Soi 3, 2007)
Notebook of Signs (& 3 Other Small Books) (Shearsman, 2007)
How Does a Man Who is Dead Reinvent His Body? (The Belated Love Poems of Thean Morris Caelli) (Shearsman, 2008)
Irrigations (of the Human Heart) ~ Fictional Essays on the Poetics of Living, Art & Love (Ravenna Press, 2009)
Squeezing Desire Through a Sieve ~ micro-essays on judgement & justice (Puncher & Wattmann, 2009)

In translation

Respondiendo a las Preguntas de Neruda in Spanish and English, trans. Juan Garrido Salgado (Safo, 2004)
Controcanto al Libro Delle Domande di Neruda in Italian and English, trans. Hans Kitzmuller (Braitan, 2005)
The Ridiculous Shape of Longing: New and Selected Poems in English and Macedonian, trans. Igor Isakovski (Blesok, 2005)
This page is based on the copyrighted Wikipedia Margie Cronin; it is used under the Creative Commons Attribution-ShareAlike 3.0 Unported License. You may redistribute it, verbatim or modified, providing that you comply with the terms of the CC-BY-SA.
The Specifics Of Love
for R.M.



I love shaking the bones in your arm
the humerus, radius and ulna.

Some people have such bones –
men, like you, across the top of the back!