Mark Grist
Biography of Mark Grist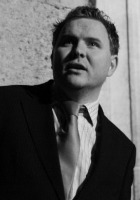 Mark Grist is a poet and battle rapper based in Peterborough, UK, who rose to prominence when his Don't Flop rap battle against Mancunian MC Blizzard became an internet sensation.

Grist performed in various musicals and productions whilst at school, including many performances with the Bristol Youth Theatre (he later went on to co-direct the company). He studied American and English literature at the University of East Anglia before becoming an English teacher. Grist began using rap techniques to teach his students about poetic devices and other elements of the English language, inspiring them to take a stronger interest in the subject. He formed Dead Poets, a double act that fused spoken-word poetry with hip-hop, with fellow Peterborough MC Mixy in 2008, touring the United Kingdom and performing at the Edinburgh Festival in 2010. After deciding to try out rapping in the Don't Flop battle league, Grist's battle against MC Blizzard received coverage in the British media, garnering 3 million internet views in the process.

Grist performed at the Edinburgh Festival again in 2012.
Lump
Before we knew each other
I was lump
Creamy little bump
A shapeless clump of energy,
Loved fiercely
As I entered your world.

In later years we sat, sunk in your armchair,
Me, a little clay ball on your lap turning pages