Maureen McManus
Maureen McManus
(Cornafulla, Athlone)
Biography of Maureen McManus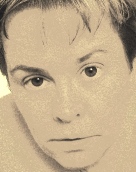 Irish writer living in Prague.
McManus has had poems published in many small magazines in the UK and Ireland, including, Tall Lighthouse Review, Poetry Nottingham International, Orbis, Chanticleer, tHe sHop etc. Her play, The Ladies Cage, was staged in London at the Finborough Theatre, and the Manchester Royal Exchange in 2007.
Ammo
The act of love is for soldiers
executing complicated physical manoeuvres
silently entering the camp
blowing up the ammunitions dump.