Michaela Araskiewicz
Michaela Araskiewicz
(October,29,1996 / Methuen, Mass.)
Biography of Michaela Araskiewicz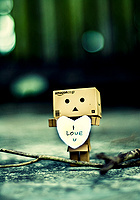 I am a very happy go lucky person, even though I haven't had the greatest life so far. I don't let a lot of situations bring me down. I have a lot of great friends who each and everyday make me a better person, inside and out, there great and I wouldn't give them up for the world. Im not really a family person, but I do love my family.
I also give great advise and if you ever need a friend or just someone to talk to im your girl.
Mommy
I hate it when she calls me names
I hate it when she acts like im selfish
When im not, everything I do is for other people
either my friends or my family.
I hate it when she gets drunk or high.
Because it always feels like you love that more than me.
I hate it when you black out and kick me out of the house,
Because sometimes I get so mad i just might leave..
I hate it when you call me a whore cause all i did was love that boy.