Michaela Araskiewicz
Michaela Araskiewicz
(October,29,1996 / Methuen, Mass.)
Biography of Michaela Araskiewicz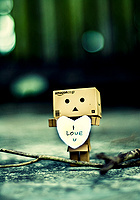 I am a very happy go lucky person, even though I haven't had the greatest life so far. I don't let a lot of situations bring me down. I have a lot of great friends who each and everyday make me a better person, inside and out, there great and I wouldn't give them up for the world. Im not really a family person, but I do love my family.
I also give great advise and if you ever need a friend or just someone to talk to im your girl.
Limits
When your young
it seems as if
people put limits on everything,
everything down to the clothes on your back, has limits.
Limits were made, to be broken.
people even try to put limits on your own
imagination. But thats the one thing in this life
thats fully yours.
Never let anyone take that away from you.