Michelle Carter Douglass
Michelle Carter Douglass
(December 22,1972 / Ohio)
Biography of Michelle Carter Douglass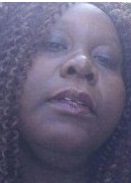 Michelle Carter-Douglass is an African-American Author, Poet, and Motivational Speaker. Ms. Carter-Douglass is a mother of four children (Patrick M. Douglass, Arlessa Douglass, Kailah Douglass, and Brialan Douglass) . Her third born child passed away of Sudden Infant Death Syndrome at 51/2 weeks old. Michelle has overcome many trials through her life. She has survived bullying, domestic violence, abuse, and stalking. After being fired from her job and having a nervous breakdown; she met Author, Sandra Carrington-Smith. Mrs. Carrington-Smith of Crossroads Books, later published her works in poetry include: Behind These Closed Doors, Broken Mirrors And Mended Wounds, and Poetic Intimacy. After losing her job and almost becoming homeless once again; she devoted her life to the service of Almighty God through her writing, work, and speaking. Ms. Carter-Douglass founded, organized, and established the Many Paths Prayer Warrior Group on Facebook. She established and organized The Rest (Recognize, Encourage, Strengthen/Strive, and Team Building) Bible Study Group. Michelle Carter-Douglass enjoys spending time with our Heavenly Father, her children, dogs, and son's turtle. She also loves to sing and act.

Michelle Carter Douglass's Works:

Behind These Closed Doors: An Account In Poetry By Someone You Thought You Knew

Broken Mirrors And Mended Wounds: My Journey Back To God's Grace
Michelle Carter Douglass Poems
Reflection
Sometimes when I lie in bed at night, I think. In my bed, I hear everything.
Boomerang
I idly sit by and take my time as I sip me a little wine mmmm You are so quick to plot and talk childish and hateful things Let me put this eloquently
Truth
Almighty God, I raise my heart, hands and eyes 2 You. Father God, I love, thank and 4ever in need of You.
All poems of Michelle Carter Douglass »
Share your comments »
Boomerang
I idly sit by and take my time as I sip me a little wine
mmmm
You are so quick to plot and talk childish and hateful things
Let me put this eloquently
You do not own me or my things
Boomerang

What you all say about me
let that be a bitter taste