Mike poet
Mike poet
(04/02/1967 / New Orleans Louisianna)
Biography of Mike poet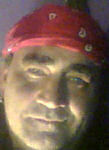 When tub overflows
a bubble nudged by sigh
floats as a transient sphere
which mirrors bathing beauty.




I was born in New Orleans and adopted out as a baby. I grew up for the most part in South Louisianna around lafayette and Houma. At 42 I met my Blood line and I have many Brothers and Sisters. Is a good thing for me.
I have been writting poetry since I was 10 yrs old and seem to have no clue how to get published.

I like to write Childrens poetry.
Like Wic To Flame
Like wick to flame


Candle light it flickers,
as fire place does the same.
Romance entranced
in softened dance,
moves like wick to flame.