Miki Simmons
Miki Simmons
(January 1,1991 - Current / Little Rock, South Dekota)
Biography of Miki Simmons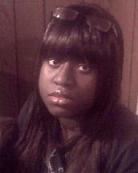 I grew up not knowing more then enough anything because my mother. I was surrounded by several brothers and sister three boys and one girl and I was the youngest out of all of them, a premi and always sickly.

She tried to hide me from them (the war) , my father, who was drunk more then he was sober, who would harass my mother with horrible words. I'll give him his credit, he was a good cook, and treated my siblings pretty well, and has a sweet heart when he wasn't under the influence of alcohol.

He never did seemed to want to pay the 'child support', even to this day he hasn't and I struggle to get things mother can't give me. My mother on the other hand is a nurse, treated pretty bady, they always want to make her work, and boy does she go through alot of men... every time I looked, she has someone on her arm... but, I guess you could say I'm messed up as a screw, I have friends... but do any of them really understand me, do any of them understand that I'm hurting inside... Maybe if they read a couple of my poems they'd see the real me and not this illusion...

I was given another name by some 'friends' at school 'Heartless' or 'Chill'. I guess it's one of those things. I'm not saying that it doesn't suit me, because I think it does...

Last but not forgotten, I lie to say I'm happy even though I'm breaking inside. A smile is a lusion that any person can place upon their face but how many people will actually see past it?
~my True Heart~
My faith - from the start had been chosen.
All through my life - pain, agony, would follow.
A smile was something I could fake so easily.
Since no one could read this ripped book of mine.

There were many words left unsaid.
Many promises - made were broke.
Lies - opened up old wounds scattered.
I couldn't stop - wouldn't stop, even if I should.