Monica Rupazo
Monica Rupazo
[Nashy] (29 Dec 1993 / Zimbabwe)
Biography of Monica Rupazo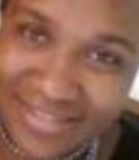 All-round Activist.

"Digging for Gold doesn't mean you will not stand a chance up the peak, even though you dug going down."

Many a time in this unexpected reality of a world we go through a few of everything and succeed in the most of that proportion. In that fraction of experience there are people who helped us strive on; be it socially, academically, morally or otherwise. There are always people who gave advice with or without knowing, somehow leaving us at the advantage of a brighter future, leaving it to us as well to decide what to do with that advantage……

I give credit to my mentors;
My Parents (Sally and Anorld Rupazo) and my Family
Mr. Moses Mukoyi (Headmaster) and Saint Faith's High Teachers
Mrs. Rebecca Zeigler Mano (Mother Advisor) and all the USAP family

GOD BLESS YOUR PARTICIPATION!

'The top is for those who climb, and those who climb with their own understanding regardless of ability.'

Monica Rupazo's Works:

CONFIANCE.
MY QUIET PLACE.
Quenching Waters
One man's trash
Is another man's much,
One man's suck
Is another man's luck.
They told me that once
When I was two in the days of my months.

They told me that as I grow;
"I will find one to skid with in the snow.