Nancy A. Ruffin
Nancy A. Ruffin
(Brooklyn, NY)
Biography of Nancy A. Ruffin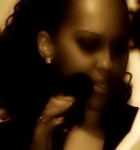 Nancy Arroyo Ruffin was born in Brooklyn, New York in 1977 to parents of Puerto Rican descent. From a very young age Nancy had a great affinity for books, for reading, and for writing. She was involved in a young writer's club in elementary school and her love for writing continued on into her adult years. Raised on the rough streets of Brooklyn during the 1980s Nancy never allowed her surroundings to interfere with her love of learning. She has used her exeperiences growing up in an inner city to fuel her writing and to give a voice to many young women who have similar experiences.

Nancy graduated from Bernard Baruch College where she earned a B.A. in Accounting and an MBA in Healthcare Management. She is currently enrolled in the Master of Fine Arts Program in Creative Writing at Fairleigh Dickinson University and is the Associate Director of Ambulatory Care Operations at Lincoln Hospital in the Bronx which is a part of the New York City Health & Hospitals Corporation.

She lives in Bergenfield, New Jersey with her husband. For more info on the author visit www.welcometohartbreak.com

Nancy A. Ruffin's Works:

Nancy Arroyo Ruffin published her first book, Welcome to Heartbreak: A collection of poems, short stories and affirmations about love, life, and heartbreak, in September 2011 and she is currently working on a novel. Her literary work has also been published in the on-line magazines Sofrito for Your Soul, The Daily Voice, and The Brooklyn Rail. Her work will be appearing in the upcoming anthology �Joy Interrupted: An Anthology about Motherhood and Loss� published by Fat Daddy Farm Press in Fall 2012.
Eulogy
Reflections of a life spent crouching corners,
dingy couches in smoky lounges
Searching for the next willing participant to play this game
To implant my seeds with no real regard to consequence
Severing ties in barren wombs
Terminating life
Never expecting you to blossom from unfertilized potential

Another addition on my black list of shame