Nastasshea Rozario
Nastasshea Rozario
(27 October 1984 / Kuala Lumpur, Malaysia)
Biography of Nastasshea Rozario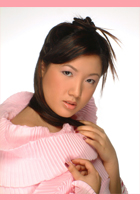 I am an ordinary girl. Born in year 1984, I grew up in a complicated life. As I grew up to love writing, my passion for expressing my feelings into words tagged along with me.

Later on I met my inpiration, Robert Frost, when I studied literature in my school...

From then on, my life has always been in words. Happy, sad, confused, I will always allow these feelings to flow from my heart, through my hand, reaching to my fingers and pouring out excessively onto a piece of paper...

Check out my biography @ http: //myfairy-tale.blogdrive.com/

Nastasshea Rozario's Works:

I have never published any books but I am seeking for someone who will sponsor me to publish my poems and preferably not to make profits but for a good cause for needy people and animals.