Nina Murdoch
Biography of Nina Murdoch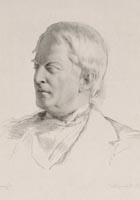 The daughter of law clerk John Andrew Murdoch and his wife Rebecca (Murphy), Nina grew up in the small town of Woodburn, NSW. She attended the Sydney Girls' High School from 1904 until 1907, and then taught at the Sydney Boys' Preparatory School.

Nina began writing poetry whilst still at high school and published many of her poems in The Bulletin between 1913 - 1922. In 1913 she won the Bulletin prize for a sonnet about Canberra. She worked for the Sydney Sun and became one of the first women general reporters. She married in 1917.

Nina died in 1976.
This page is based on the copyrighted Wikipedia Nina Murdoch; it is used under the Creative Commons Attribution-ShareAlike 3.0 Unported License. You may redistribute it, verbatim or modified, providing that you comply with the terms of the CC-BY-SA.
Nina Murdoch Poems
Warbrides
There has been wrong done since the world began. That young men should go out and die in war, And lie face down in the dust for a brief span,
Sing A Song Of War-Time
Sing a Song of War-time, Soldiers marching by, Crowds of people standing, Waving them 'Good-bye',
The Braemar Road
The road that leads to Braemar winds ever in and out. It wanders here and dawdles there, and trips and turns about Like a child upon an errand that play has put to rout. By the road that leads to Braemar, the greybeard poplars stand,
All poems of Nina Murdoch »
Share your comments »
The Braemar Road
The road that leads to Braemar winds ever in and out.
It wanders here and dawdles there, and trips and turns about
Like a child upon an errand that play has put to rout.
By the road that leads to Braemar, the greybeard poplars stand,
And on the sky's pale tapestry are broidered in a band
With the flashing frosty needle that gleams in winter's hand.
There are haggard apple-orchards on either side the way,
That once flung scented largesse to every summer's day
To mingle with the incense wh