Nyki Thomas
Nyki Thomas
(February 7,1992 / Logan, Utah)
Biography of Nyki Thomas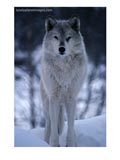 I have lived in the state of Utah my whole life. Have 4 sisters and 2 brothers. which both brothers are married and my oldest sister is married as well. Out of the girls I am the middle child. I have lived several places in Utah, but my family did most of the moving around before I was born.

I belong to a chruch called The TLC.(The True and Live Church Of the Jesus Christ Of Saints Of the Last Days.) This church is what I beleive in and live by. Most of my life I have grown up in this church, Well it is more like a gathering. It only consist of 250 poeple in all.

I have grown up with a life of depressed people. from the time I was little My sister told me that I was an accident and should run away. well sence I was little I beleived them and that has affected my entier life.(So Far) .Also when I was little, mother herself was in a depression. This passed down to a sister of mine and she tried to commet sucicde the other year. well when that happened my life went down the drain and everything started to fall apart. But now i have help and so does my family. Luckly for me my little twin sisters have been saved from going through a life like mine.

Nyki Thomas's Works:

NONE
Abba
A great and glorified being you are,
Before and after there was near and far.
Beginning to end you are the same,
And holy is thy beloved name.

Alike, both you and I,
Homeward we will fly.
Many times I have been there,
And he is there with loving care.