OwnurRehman Sheikh
OwnurRehman Sheikh
(28-03-1990 / Pakistan)
Biography of OwnurRehman Sheikh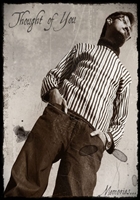 One of the hardest thing for me to describe myself. I am a simple yet complex sort of human, I try to look at the bright part of life (most of it) and my poetry describes the dark part of this world. I love smoking, gaming and hill station drives.
Face Of Time
The weakling light is guiding me.
Giving the strength and aching me.
They Left me in that empty light.
Sunrise again made it beautiful sight.

I, the fool who trusted everyone.
Which Brought pain to this alone one.
Escaping from the reality was my dream.
People made it visible the more i scream.