OwnurRehman Sheikh
OwnurRehman Sheikh
(28-03-1990 / Pakistan)
Biography of OwnurRehman Sheikh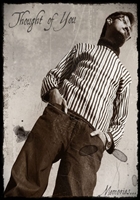 One of the hardest thing for me to describe myself. I am a simple yet complex sort of human, I try to look at the bright part of life (most of it) and my poetry describes the dark part of this world. I love smoking, gaming and hill station drives.
Crimson Smoke
When it bleeds, tear travels through my skin.
Smoke gathers pain, suffering becomes thin.
I bow to love knowing, I once a fool.
Reveals my self just like a broken tool.

Coal dies for the sake of my crimson heart.
Inhailing this poision making an easy apart.
It takes my sorrow and helps me to stand.
vanishes my hunger of love, making it sand.