Oyehan Opeyemi Akinkunmi
Oyehan Opeyemi Akinkunmi
(27th of July,1990 / Apomu, Osun State)
Biography of Oyehan Opeyemi Akinkunmi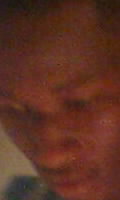 Oyehan A. Opeyemi is blessed to a noble educationist and His wife, Mr & Mrs Oyehan. Born as the first child and the only male child to his mother, in 1990. He has three kid sisters. He started pre-primary education in 1994. He attended numerous institutions during his primary and secondary tenure, which aided his love for creativities such as poem-writing, drama and fictions. He started writing at age 8 and wrote his first poem at age 13 'African beauty'. He loves kid and would be sad seeing children suffer because of government's refusal to serve the people fairly and justly; thus He gained interest in writing poems to correct the inadequacies of the people in power; as in his poems 'In my dream', 'Merry-go-round'. 'If I am a love poet', an adaptation of Rudy Francisco's Love poem medley, is a performance poem. He also loves teaching. He is currently working on his new fiction that would be out soon.
African Beauty
Benediction fall seeing her,
acknowledge Father's sacrosanct creature
Inordinate in her brunette mixture.
Structurally, she's tender.

Accustom with soccer.
Dresses in her style and culture,
like damsel desires in future.
Dragging juvenile to the corner.