Paige Scott
Biography of Paige Scott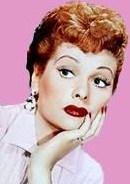 I have loved poetry ever since I was little. I wrote my first poem when I was 8 or 9 and have never stopped since then. I hope to have a volume of poetry published one day, and if it isn't too ambitious to be reality, to be published before I graduate high school.

One of my favorite poets is Emily Dickinson, and I sometimes try to combine her style with my own. I hope that can be seen in my work. You should notice also, that I love using the simile as well as the metaphore.

Paige Scott's Works:

none, YET! : D
Sunset
An angel set the sky ablaze
With an orb of crimson fire—
The smoke that rose was a purple haze
That spread o'er the flaming sky.

Then black was the night, like ashes
Remaining after so long a kindling.
And here and there in tender dashes
Were ember-stars, pale and cold-appearing.