Peter Boyle
Biography of Peter Boyle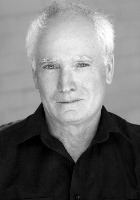 Peter Boyle is an Australian poet and translator.

Peter Boyle was born in Melbourne, Victoria, in 1951. He has published nine collections of poetry, including The Blue Cloud of Crying and Coming Home From the World.

Boyle has also published translations of Federico García Lorca, Luis Cernuda, Eugenio Montejo, César Vallejo, Pierre Reverdy, and others.

Peter Boyle's Works:

How Does a Man Who Is Dead Reinvent His Body? : The Belated Love Poems of Thean Morris Caelli, Exeter, Devon (County), England : Shearsman Books, 2008.
The Transformation Boat 2008, River Road Press.
Reading Borges and Other Poems 2007, Picaro Press.
Museum of Space, University of Queensland Press, 2004.
November in Madrid and Other Poems, 2001.
What the Painter Saw In Our Faces, Five Island Press, 2001.
The Blue Cloud of Crying, 1997, Hale and Iremonger
Coming Home from the World, Five Islands Press, 1994.
This page is based on the copyrighted Wikipedia Peter Boyle; it is used under the Creative Commons Attribution-ShareAlike 3.0 Unported License. You may redistribute it, verbatim or modified, providing that you comply with the terms of the CC-BY-SA.
In The Small Hours
It's three am in the morning
of a day you won't enter for so many hours.
Where you are
yesterday's sunlight still bathes your feet as you walk
and tonight hearing your voice
I worried that one day
I'll lose my images of all those I love.
Outside the city's still restless:
taxis alert and shiny as golden birds