Phillip Lopat
Biography of Phillip Lopat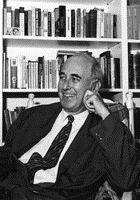 Phillip Lopate (born 1943) is an American film critic, essayist, fiction writer, poet, and teacher. He is the younger brother of radio host Leonard Lopate.Phillip Lopate was born in Brooklyn, New York. He graduated with a BA degree from Columbia University in 1964 and received his doctorate from Union Institute & University in 1979.
Phillip Lopate's brother is Leonard Lopate,[citation needed] who hosts the Leonard Lopate Show on WNYC, New York City's public radio station.
The Ecstasy
You are not me, and I am never you
except for thirty seconds in a year
when ecstasy of coming,
laughing at the same time
or being cruel to know for certain
what the other's feeling
charge some recognition.

Not often when we talk though.