Sort Of Lamenting My Desert
That a man - a suburban samurai
middle class mystic, and so on
should be so low on mojo.
As I whisper and shout my questions
I feel like a has-been astronaut
undergoing a lung capacity test.
The soundless scream, followed by
the nothing.
I long to walk on the moon.
Scared they won't let me.
Feel a lingering solar plexus pull.

My questions drift into a vacuum, I think.
But, then again -
planets wander into space.

***
Werner, time to face your fate as the canvas
on which you may create your destiny.

Keep your appointment with poor independence
and take them with you - your greatest critics.
Use them at the right time.

Be prepared to sacrifice more than half of your dreams
if not ninety-eight percent plus.
Rose gardens thrive on compost.

The only way to find out what your life experiment
is supposed to yield is to jump the cliff
or you can simply keep on
creating your next crisis.

***
A beggar rings the door bell.
A water pipe bursts. The kids break glass.
My hands grab pen and paper.
The lawn keeps growing -
is it also longing for the blue
like me?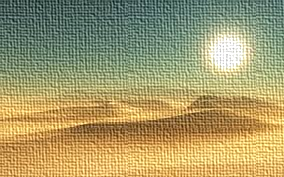 Monday, April 29, 2019
Topic(s) of this poem: creativity,depression,desert,meditation
POET'S NOTES ABOUT THE POEM
(Re) Discovering the wonders of solitude and innate creativity, has brought me to a kind of desert - a true stretch of my imagination...