'Twas the Lord's Day, in August, my first day,
In an amazing way, I saw a charming lady
In front of me with her stunning beauty,
I wished the Service to get a delay.
My heart was walled and my eye trained,
But that moment I knew no bound,
'Twas Fresher's day and freshers all around,
But her eyes caught me as if I was her friend.

I wondered who that alluring lady could be,
For once I thought ''tis a Providence of God, '
She shook my hand and said she knew me a lot,
'Twas a stupendous moment for me.

From thence, I observed her,
Then, I thought 'twas a crime,
So, I looked left every time,
Though, truly, I admired her.

"Could she be the one? "
In secret, I adored her,
In practice, I avoided her,
In silence, I struggled alone.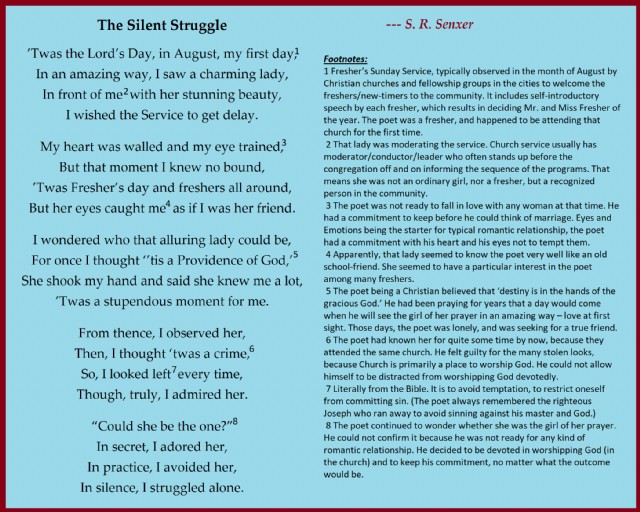 Monday, October 1, 2018
Topic(s) of this poem: love,struggle