Fathers Poems - Poems For Fathers - To Fathers'
Poems about fathers. You can read the best fathers poems. Browse through all fathers poems.
To Fathers' - Poem by Marilyn Lott
Every year folks celebrate
So many things occur
Thinking special thoughts
For life that we've endured.

Fathers can be close to us
Some are far away
But no matter where they are
We think of them this day.

Good or bad, close or far
They helped to give us birth
Today we ponder our past
For our fathers' here on earth.

Let's say a prayer for those
Who are "stand in" fathers' too
Not blood but lots of love
You may feel it too.

For mothers who have had to be
A mother and father as well
You know which ones you are
And all of us can tell.

Congratulate yourself, my dears'
For what you have been through
So Happy Father's Day
For every single one of you!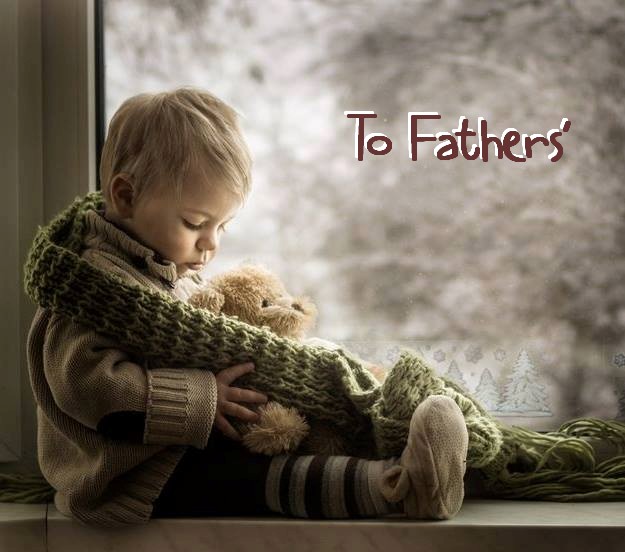 Comments about To Fathers' by Marilyn Lott
Ovi-enita Odiete

(7/2/2016 2:42:00 PM)

So beautiful
A nice and lovely one
Thanks for Sharing (Report) Reply

Marilyn Lott

(7/2/2016 3:39:00 PM)

Thank you, I appreciate your comment and happy that you like my poem.

Aqua Flower

(6/18/2016 10:47:00 PM)

Father's can be close or far but where ever they are, they are wished love for the life they gave to us! Great poem To Fathers and to the mothers that are both, and to the ones that are like fathers giving fatherly love! (Report) Reply

Marilyn Lott

(6/19/2016 8:35:00 AM)

Thank you so much for your nice comment. I so appreciate it.
Read all 4 comments »