Life Poems: Leaflets From My Life - My Father's First Letter On Life & Lotus - Poem by Dr. Geeta Radhakrishna Menon
Life poems from famous poets and best life poems to feel good. Most beautiful life poems ever written. Read all poems for life.
Leaflets From My Life - My Father's First Letter On Life & Lotus - Poem by Dr. Geeta Radhakrishna Menon
My dear father,
Who was determined to educate me well,
To the best of his ability.
Remained throughout my life,
A Guardian Angel!

I was sixteen then,
I was to travel with my Dad from Cochin to Coimbatore
To graduate in English Literature.
But fate intervened.
On our way, we stopped in Palakkad, my native town,
To meet my Grandparents.

I was the eldest Grandchild in our family.
When they saw me, they were so overcome with emotion
And so much of love, that they refused to let me go!
My Grandparents lived in an old palatial house
With so many trees, fruits, flowers, roots and creepers.
Thus, my father left me in the care of my Grandparent's
After admitting me into a college in the same town.

As I stepped into the long corridors of
Mercy College in Kerala,
I had no idea of where I was heading towards.
But I was sure of one thing
That I was going to enjoy my new freedom,
To explore nature and its new environment,
To make a lot of new friends,
To learn and grow up into a new young lady.

My father missed my presence in the house.
So, he began to write letters to me.
Every month, he wrote a letter with a story.
The stories always had a message and a philosophy.
I still remember his first letter
And the words in the letter made a huge impact on my mind.
The gist of the letter was that I should tread the path of life,
Very carefully, with awareness, and conduct myself so well
That I should become an example to others around me.

My father wrote:
I should aspire to become like a lotus.
The beautiful lotus stands on muddy waters,
Yet, remains so pure and perfect;
Untouched, untainted, uncluttered and unhampered.
The pink petals are ever fresh without a spot of dirt on it.
Like the lotus, I should focus only on my goal,
Never to be swayed by temptations,
Never to be distracted from my studies,
To remain like a jewel in the lotus that never lets off its lustre.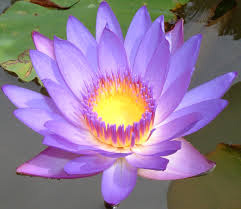 Comments about Leaflets From My Life - My Father's First Letter On Life & Lotus by Dr. Geeta Radhakrishna Menon
Read all 23 comments »
Life Poems
1.

A Psalm Of Life


Henry Wadsworth Longfellow

2.

Life


Charlotte Brontë

3.

Life In A Love


Robert Browning

4.

O Me! O Life!


Walt Whitman

5.

Love In A Life


Robert Browning

6.

The Buried Life


Matthew Arnold

7.

Life In A Bottle


Robert Browning

8.

Full Of Life, Now


Walt Whitman

9.

Human Life


Samuel Taylor Coleridge

10.

Too Much Of A Good Thing (Life Life Li..


Udiah (witness to Yah)

11.

Life


Samuel Taylor Coleridge

12.

How Life Is For Life (Tanka)


Muzahidul Reza

13.

River Of Life, The


Thomas Campbell

14.

Life Is What Life Is


Edward Veilleux

15.

An Image From A Past Life


William Butler Yeats

16.

What Is Life?


Samuel Taylor Coleridge

17.

Life (The Real Meaning Of Life)


C.N.Premkumar (love poems, V ..

18.

Each Life Converges To Some Centre


Emily Dickinson

19.

Xxxvi Life-In-Love


Dante Gabriel Rossetti

20.

Life Is Love, And Love Is Life


Anna Jonson

21.

A Life Went Wrong.......The Denial Of Life


saadat tahir

22.

Life Goes On


Elizabeth Quinn

23.

Love Love - Life Life


Mohammed Asim Nehal

24.

A Life Of Death, Or The Death Of Life


Andre Veilleux

25.

Views Of Life


Anne Brontë

26.

Life Beyond, The


Rupert Brooke

27.

Ploughman's Life, The


Robert Burns

28.

Leaflets From My Life - My Father's Firs..


Dr. Geeta Radhakrishna Menon

29.

The Country Life:


Robert Herrick

30.

(c) 1 (Life/Philosophy) Life Is....


Renu Rakheja a.k.a Tranquil ..

31.

Choice? (Life Life Life Life Life)


Udiah (witness to Yah)

32.

Weave In, Weave In, My Hardy Life


Walt Whitman

33.

Life Is The Body's Light


Robert Herrick

34.

End To Life And Life To Come


Cassandra Reiman

35.

Life Is Just Like Life


Rahman Henry

36.

One Life To Live One Life To Love


pinky porwal

37.

Life Is Life


Samir E...

38.

Long Life (Life Is Too Short, But Just ..


Tricia Mae Chua

39.

Tie The Strings To My Life, My Lord,


Emily Dickinson

40.

The Plaudite, Or End Of Life


Robert Herrick

41.

Imagine Life Rights Click Here To Liste..


Bernadette Gannon

42.

My Life, My Worthless Life


Gary Witt

43.

Life...After Life


(brief renderings) Joe Fazio

44.

Life Raft Of Life


(brief renderings) Joe Fazio

45.

Life, Purpose, My Life... My Life...


Yiannis Baki

46.

Shopping For Yourself (Life Life Life ..


Udiah (witness to Yah)

47.

The Life Of A Pumpkin Begins At Its Poll..


NHIEN NGUYEN MD

48.

Life Of My Life, You Seem To Me


Torquato Tasso

49.

(109) (Meera) Family Life Or Devotee L..


Rajaram Ramachandran

50.

A Life Without A Life...


Sumita Datta
Life Poems
Life

LIFE, believe, is not a dream So dark as sages say; Oft a little morning rain Foretells a pleasant day. Sometimes there are clouds of gloom, But these are transient all; If the shower will make the roses bloom, O why lament its fall ? Rapidly, merrily, Life's sunny hours flit by, Gratefully, cheerily, Enjoy them as they fly ! What though Death at times steps in And calls our Best away ? What though sorrow seems to win, O'er hope, a heavy sway ? Yet hope again elastic springs, Unconquered, though she fell; Still buoyant are her golden wings, Still strong to bear us well. Manfully, fearlessly, The day of trial bear, For gloriously, victoriously, Can courage quell despair !

Life In A Love

Escape me? Never--- Beloved! While I am I, and you are you, So long as the world contains us both, Me the loving and you the loth While the one eludes, must the other pursue. My life is a fault at last, I fear: It seems too much like a fate, indeed! Though I do my best I shall scarce succeed. But what if I fail of my purpose here? It is but to keep the nerves at strain, To dry one's eyes and laugh at a fall, And, baffled, get up and begin again,--- So the chace takes up one's life ' that's all. While, look but once from your farthest bound At me so deep in the dust and dark, No sooner the old hope goes to ground Than a new one, straight to the self-same mark, I shape me--- Ever Removed!

Love In A Life

I. Room after room, I hunt the house through We inhabit together. Heart, fear nothing, for, heart, thou shalt find her--- Next time, herself!---not the trouble behind her Left in the curtain, the couch's perfume! As she brushed it, the cornice-wreath blossomed anew: Yon looking-glass gleaned at the wave of her feather. II. Yet the day wears, And door succeeds door; I try the fresh fortune--- Range the wide house from the wing to the centre. Still the same chance! She goes out as I enter. Spend my whole day in the quest,---who cares? But 'tis twilight, you see,---with such suites to explore, Such closets to search, such alcoves to importune!

O Me! O Life!

O ME! O life!... of the questions of these recurring; Of the endless trains of the faithless--of cities fill'd with the foolish; Of myself forever reproaching myself, (for who more foolish than I, and who more faithless?) Of eyes that vainly crave the light--of the objects mean--of the struggle ever renew'd; Of the poor results of all--of the plodding and sordid crowds I see around me; Of the empty and useless years of the rest--with the rest me intertwined; The question, O me! so sad, recurring--What good amid these, O me, O life? Answer. That you are here--that life exists, and identity; That the powerful play goes on, and you will contribute a verse.

A Psalm Of Life

Tell me not, in mournful numbers, Life is but an empty dream! For the soul is dead that slumbers, And things are not what they seem. Life is real! Life is earnest! And the grave is not its goal; Dust thou art, to dust returnest, Was not spoken of the soul. Not enjoyment, and not sorrow, Is our destined end or way; But to act, that each to-morrow Find us farther than to-day. Art is long, and Time is fleeting, And our hearts, though stout and brave, Still, like muffled drums, are beating Funeral marches to the grave. In the world's broad field of battle, In the bivouac of Life, Be not like dumb, driven cattle! Be a hero in the strife! Trust no Future, howe'er pleasant! Let the dead Past bury its dead! Act,— act in the living Present! Heart within, and God o'erhead! Lives of great men all remind us We can make our lives sublime, And, departing, leave behind us Footprints on the sands of time; Footprints, that perhaps another, Sailing o'er life's solemn main, A forlorn and shipwrecked brother, Seeing, shall take heart again. Let us, then, be up and doing, With a heart for any fate; Still achieving, still pursuing, Learn to labor and to wait.