Raven Poems - Poems For Raven
Poems about raven. You can read the best raven poems. Browse through all raven poems.
Raven - Poem by Marilyn Lott
He was strolling through the city parking lot
From a distance he was just a little dot

To see a Raven was such a treat to me
For where I live they are simply not to be.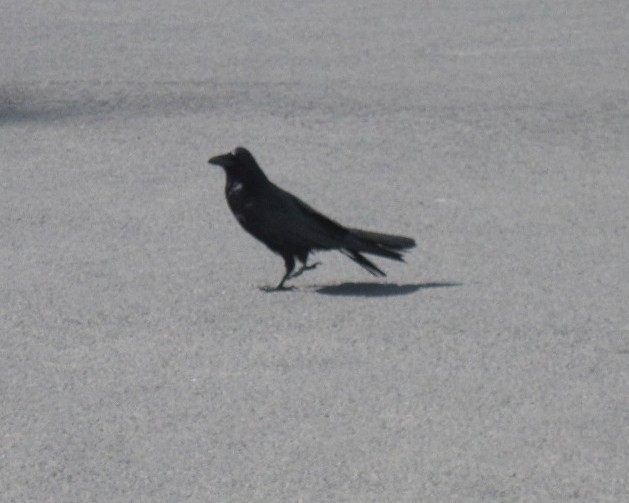 Comments about Raven by Marilyn Lott
Poems About Raven
51.

Raven , Marilyn Lott

52.

A Raven And Black Friday Tanka , Chenou Liu

53.

As Black As A Raven , Edward Kofi Louis

54.

A.Blok, A Black Raven...- Translation (R.. , Lyudmila Purgina

55.

Raven Songs , Nassy Fesharaki

56.

Raven And Seagull , Nassy Fesharaki

57.

The Raven Symphony , Louis Borgo

58.

Where I Might But Love The Raven , Mark Heathcote

59.

Ravaging Raven Rightful Revenant , Andy Brookes

60.

Raven Rising , Andy Brookes

61.

Quoth The Raven , Ima Ryma

62.

'I Am A Raven' , Ray Lucero

63.

Raven , Juan Olivarez

64.

Raven , gajanan mishra

65.

Raven Riddle , Barry Middleton

66.

Raven (Haiku) , hap rochelle

67.

Raven , Spiritwind Wood

68.

The Muffin (The Raven Parody) , Devin Gebert

69.

White Raven, Black Sun , Patty Rose

70.

The Noise (A 'The Raven' Parody) , Gabriella Jellison

71.

The Raven And The Raven , David Alexander Jackson

72.

Madam Morganna The Raven Goddess , Jasmine Appelhaus

73.

The Raven Sings , Jamie Wright

74.

A Raven , Mmm Davis

75.

Raven And The Fox (Reprise) , Christopher Thor Britt

76.

Fallen Raven , Soren Valentine

77.

Fly Raven Fly , Marites C. Cayetano

78.

As The Raven Falls , Doyen Lingua

79.

Raven, Raven (July 25,2015) , Moira Cameron

80.

The Invisible Raven , Melissa Broomhead

81.

Raven , Heather Milks

82.

The Raven , Troy Clark And Neal Simons

83.

Black Raven , Ana Monnar

84.

Vain Raven , Justin Greene

85.

The Raven , Crystal Pierce

86.

Raven Claw Prints , Della Perry

87.

Father Above, Send Me A Raven , Yewande Adedokun

88.

That Lonely Raven , Storm Pedersen

89.

Black Raven, White Dove , ally gunther

90.

Raven Boy , Tsunami HiroshiSu

91.

Raven: Bran The Blessed , Jenny Amelia Jones

92.

Raven Song , Talem G. W.

93.

Raven , tashayla cloud

94.

Raven , Joseph Cross

95.

The Girl With The Raven Tresses , Resten Swondo

96.

Raven , Buddy Bee Anthony

97.

The Raven , Tanith Ayesha

98.

Eye Of The Raven , Maharishi Deja Vu

99.

Raven Black , Paula Puddephatt

100.

To The Raven On Hurricane Ridge , Rebecca Duncan