Tiger Poems - Poems For Tiger - Tiger Lily - Poem by Barry Middleton | Poem Hunter
Poems about tiger. You can read the best tiger poems. Browse through all tiger poems.
Tiger Lily - Poem by Barry Middleton
now when it comes to lilies
I do prefer the Tiger
each year it will return
for it is a survivor

my mother put it there
perhaps recalling youth
to me it spoke of life
it always told the truth

with summer spent and past
exhausted lilies fall
and Mom and Dad now lay
beneath the garden wall

but still those lilies bloom
so many seasons hence
the storm could not take them
for they had their defense

their roots are old and deep
and they have set their seed
I'll find them once again
when fettered souls are freed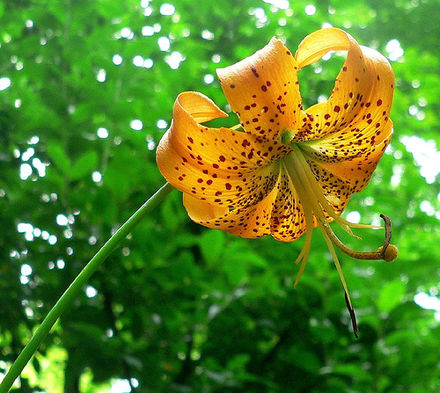 Comments about Tiger Lily by Barry Middleton
Practicing Poetess

(9/7/2017 11:22:00 PM)

A hearty round of applause for the Tiger lily, and for this poem which it inspired.
And you are like that Tiger Lily - - a survivor! (Report) Reply

Barry Middleton

(9/8/2017 12:26:00 AM)

Thanks. Yes I am.
Read all 3 comments »